We believe that a healthy body starts with a healthy mouth. There is an intimate relation between your teeth and all your organs. Most nutrients are absorbed by your tongue. This forms the fundamentals of our vision.
All our products are based on this vision. Our unique formula has helped numerous people with teeth – and oral problems such as periodontitis, inflammation around implants, oral ulcers and halitosis or bad breath.
No problems in your mouth? But want to avoid problems from happening and maintain a healthy oral flora? bluem® is perfect.
The secret of our formula is the gradual release of active oxygen in the mouth. Oxygen plays a key role in almost every step of wound healing. Dr. Peter Blijdorp, a renowned Dutch maxillofacial surgeon, and his team has used this golden axiom to develop a unique formula: bluem®, oxygen for health.
Our dental hygienist will give you the right advice on how to brush your teeth.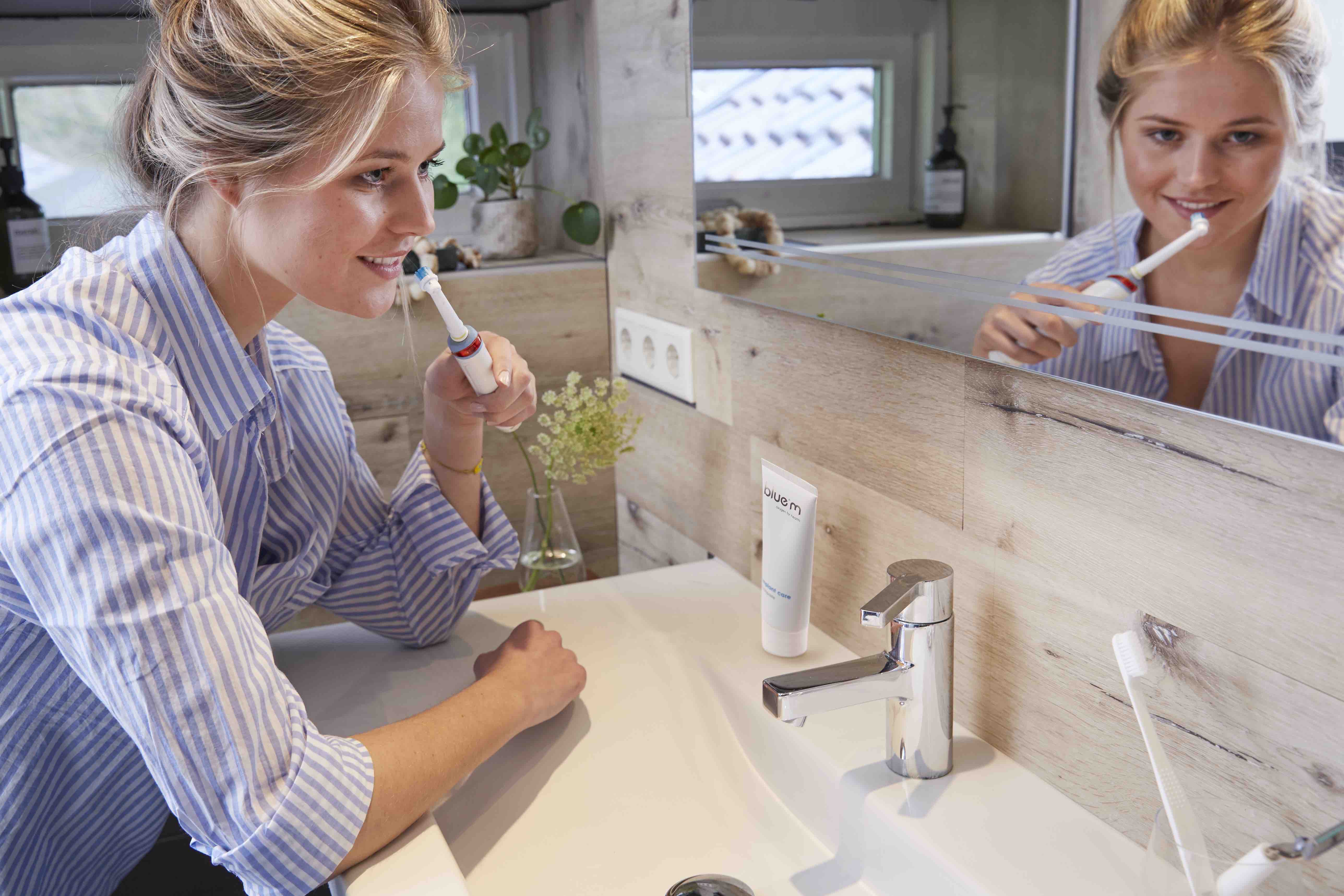 Our dental hygienist Tessa gives advice on how to maintain a healthy mouth and body. Here are seven things you should try and do or avoid.
Is there a "best" toothpaste?
Ours. But that would be a bit arrogant to say, wouldn't it? We dare to claim that our products are amongst the best. Our goal of course is to the best.
How to take care of implants
Caring for teeth restored with dental implants is just like caring for your natural teeth: brush, floss and maintain regular dental cleanings.
How to prevent bad breath
Who isn't scared of having bad breath? Bad breath or halitosis is a well-known problem: one out of every seven people suffer from this problem.